This page brought to you by:




TN DEER SEASON 2013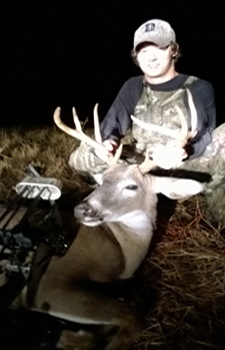 Lucas Riddick
with a nice 2013 Henry County buck

HENRY COUNTY THIRD IN DEER HARVEST…LBL EAGLE TOURS UNDERWAY


It appears Henry County will occupy third place in the statewide deer harvest for the 2013-14 season that ended last Sunday with the Young Sportsmen's Deer Hunt. Although Tennessee Wildlife Resources has not officially released total harvest figures, the data from their website at midweek indicated hunters in Henry County checked in 4,553 deer this season.

Statewide harvest total stood at 168,048. Top county in the state this year went to Giles as hunters there bagged a total of 5,388. Second place went to Fayette County with 4,726.

TWRA should be finalizing the total figures in the next few days but it's not likely the present figures posted will change much. Overall it was a pretty good season statewide and another good one for local deer hunters.
_________________________

HENRY COUNTY TOPS IN YOUTH DEER HUNT HARVEST

Henry County youngsters participating in the Young Sportsmen's Deer Hunt recently showed they were right on target. Kids ages 6-16 who took part in the hunt wound up leading the statewide harvest among Tennessee's 95 counties!

8 y/o Jordyn Riddick with her first deer / taken with a crossbow in Henry County

Statewide harvests from Tennessee's first Young Sportsmen's Deer Hunt of the 2013-14 season were very similar to the fall of 2012, showing a slight increase. The youth hunt was held across the state on Oct. 26-27.

The young sportsmen harvested 8,484 deer across the Volunteer State. The number is up 150 deer from 2012's 8,334.

Henry County had the top harvest for the young sportsmen with 232 deer reported. Coming in second was Giles County with 213, Weakley County was third with 209 and Lawrence County was fourth with 200.

Counties rounding out the top 10 in harvests were Fayette 180, Lincoln 173, Montgomery 170, Hardeman 160, and Franklin and Roane each with 155.

A tip of the hat goes to the boys and girls who took to the woods and fields and also to those adults who took the time to carry them.

The second Young Sportsman Hunt will be Jan. 11-12, 2014. By the way, you don't have to wait for the special youth hunts to share time in the outdoors and deer stand with those youngsters. Most any day it a good one for such outings.

_________________________

ON-LINE HARVEST INSTRUCTIONS
The Tennessee Wildlife Resources Agency provides several methods for hunters to report their big game harvests. Recently some hunters have reported problems when using their personal computer to report a harvest. TWRA is offering the following instructions for those persons experiencing time-out issues when accessing the TWRA's online harvest reporting system.
In most cases, the issues are connected to the internet browser on your computer and can be resolved by following the steps below. (The specific instructions are based on Internet Explorer because it is the State of Tennessee standard). However, if a different browser is utilized such as Firefox or Chrome, the persons will need to accomplish the same task, but will need to refer to specific instructions posted on those manufacturer websites.
1) Select "Tools"
2) Select "Internet Options"
3) Delete all cookies and temporary internet files
4) Open a new browser tab and manually type in GOTWRA.ORG (do not use the saved link from a previous session)
Sportsmen are reminded that big game harvests can also be checked in on the TWRA mobile app from a smart phone or tablet and in person at a traditional check station.
______________________

MUZZLELOADER TIME IS HERE
2013 SEASON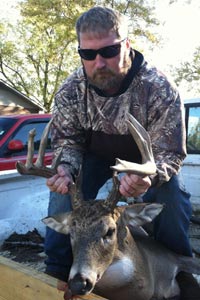 Brandon Fowler
Lake County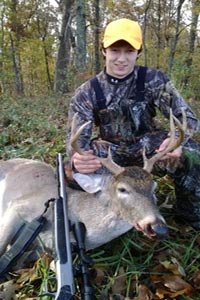 Lucas Riddick
Henry County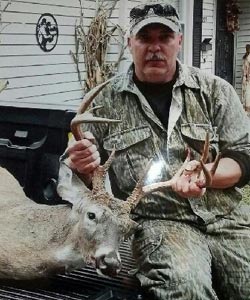 Paul Braithwaite
Weakly County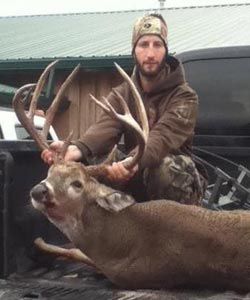 Josh Cheatham
Lake County

Tennessee's gun season for deer opens on the Saturday before Thanksgiving. This year's date is November 23. The season for gun/deer/archery will then continue through Jan. 5, 2014.



Steve McCadams is a professional hunting and fishing guide here in the Paris Landing area. He has also contributed many outdoor oriented articles to various national publications.