We really enjoyed today; a great day all around. There was no part that wasn't perfect. I hope you have a good summer and we will see you this fall. Stay in touch.

Best regards,
George and Olivia Gordon

PS. Olivia said to tell you we SHOULD have had 81 but SOMEONE threw one of hers overboard.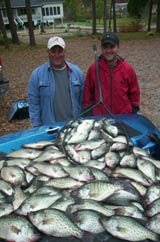 Nov / 08
Clay Mckeithan from Alabama and Andrew Blair from Tennessee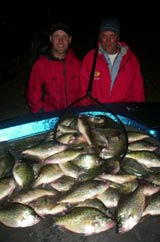 Nov / 08
Clay Mckeithan From Al. and Andrew Blair from Tn. These guys had two great days on Kentucky Lake caught on Big Head Jigs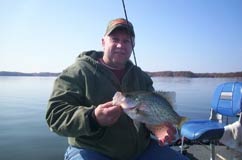 Nov / 08
Michael from Tn with a 2lb Kentucky Lake SLAB.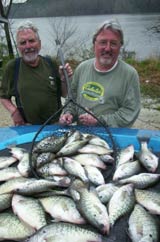 March / 08
Dick Alverson and son Mike from In.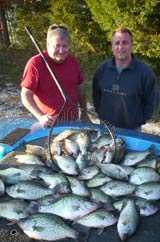 Nov / 08
Keith and Tom from Indiana.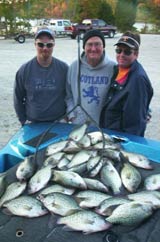 Oct / 08
The Smith Family From Tn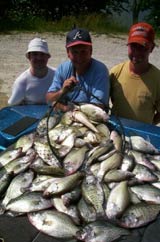 June / 08
Nash party from Nashville Tn