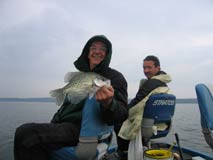 May / 07
Garry and Chuck from Chicago IL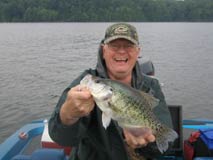 May / 07
Garry and Chuck from Chicago IL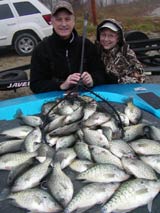 Dec / 07
George and Olivia Gordon from Nashville. Fish were caught in the Big Sandy area on Big Head Jigs with white and chartreuse skirts.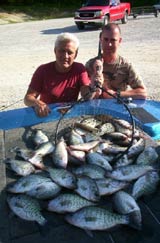 May / 07
Robert Nash and son Daniel from Tn. fish were caught in the Big Sandy area of Kentucky Lake on minnows.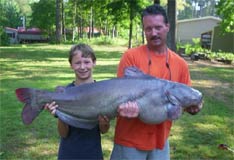 June / 07
Kentucky Lake Guide Ken Riddick and son Lucas with a 48lb Blue. Fish was caught in the Paris Landing area of Kentucky Lake.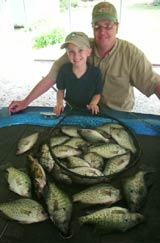 April / 07
John Moore and son Jack from Tn. It was Jack's first crappie fishing trip. He was reeling those Kentucky Lake SLABS in left and right.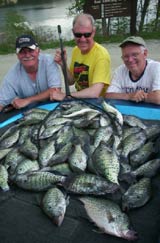 April / 07
Dave Hagin, brother Pat Hagin and Tim Tomlinson from St Louis Mo. with a good Kentucky Lake catch!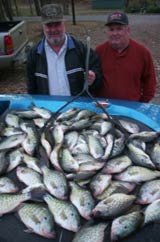 Dec / 07
Tim Farmer and brother Mike from Tn