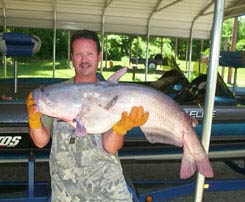 Guide Ken Riddick with a 38lb blue cat. Fish was caught in Tn river fishing 25' deep with minnows.
May 17/ 05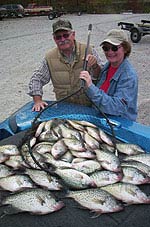 Chris and June Streitenberger from Ohio. Fish were caught in the Big Sandy area of Kentucky Lake on red Big Head Jigs.
Nov / 05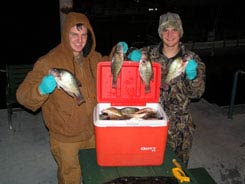 Ben Martin and Kurt Evans from Wakarusa In. Caught in Big Sandy on red Big Head Jigs.
November 25th, 2005

Brian McMahan from Indiana caught his slab on a red Big Head Jig.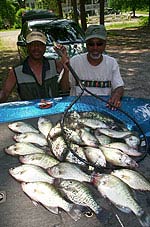 Gayton Lawrence and brother Gaylord Lawrence from WI. Fish were caught in the Big Sandy on red Big Head Jigs.
June 05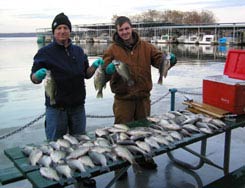 Mike Martin and Kurt Evans from Wakarusa In. with a nice mess of Kentucky Lake Slabs
November 2005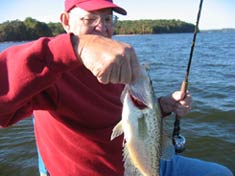 Jim McMahan from Indiana having a good day on Kentucky Lake.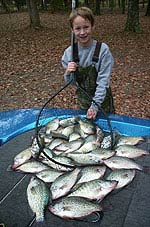 Lucas Riddick with a good mess of Kentucky Lake crappie. Fish were caught in 4hrs on red BHJ.
Nov / 05